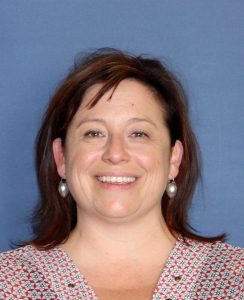 Medical School:
 Heritage University PA program.  Graduated May 2018.
Philosophy of Care:
 Everybody has a story that impacts their life and medical history.  I believe in taking the time to listen to that story, as it has meaning and influence on the care plan and goals that patients and I will work toward together.
Medical Interests: Integrating services that incorporate the entire person.  My careers have all been focused on serving the underserved and now I get to help families even more – this excites me!  I have a passion for serving Spanish speaking communities, LGBTQ community members, adolescents and children.  But in reality I love all of it.
What drew you to CWFMR and/or Yakima: In all of my clinical rotations last year, CHCW was by far the best experience!  This is truly a progressive learning organization and the leadership is exceptional.  No question is "dumb" and the staff genuinely care for every person that comes in the door.  I have lived in Ellensburg since 1989 and have no intentions of going elsewhere.
Personal Interest / Hobbies: Family, kids, snowboarding, hiking, cooking, reading, and laughing a lot.