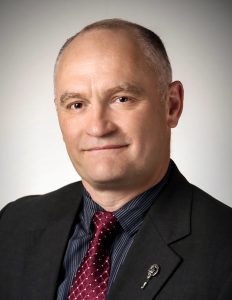 Dr. Brandon Isaacs, DO
Family Medicine, DME
Dr. Isaacs is a graduate of University of Osteopathic Medicine and Health Sciences now known as Des Moines University. He completed his family medicine residency at Saint Louis University/Scott Air Force Base in Belleville, Illinois.
After completing residency he served on active duty with the USAF and was stationed at Whiteman AFB then Mountain Home AFB. He has served overseas during active duty and has served on 4 humanitarian missions in Paragua, Niger, Senegal and Cambodia while serving in the Air Force Reserves. He continues military service with the Idaho Air National Guard as the 124 Medical Group Commander with rank of Colonel. After active duty he entered medical education and worked at two Family Medicine residencies in Wyoming and Idaho. While working in residency training he also began work teaching undergraduate medical education as clerkship directors for Des Moines University, University of Washington and Pacific Northwest University most recently serving as Regional Dean.
Dr. Isaacs's professional associations include the American Osteopathic Association, American Academy of Family Physicians, American College of Osteopathic Family Physicians, Idaho Medical Association, President Elect for Ada County Medical Society, and Idaho Medical Association Medical Education Council board member. Other activities: Rural Education and Training development specialist, Advisor to HPSP students about to enter military service.