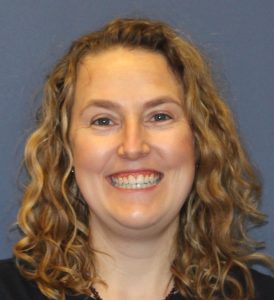 Caitlin Hill, MD
Education
Undergraduate: Bachelors in Science dual degree in Anthropology and Biology
Medical School: University of Minnesota Medical School, Twin Cities
Residency: University of Wisconsin Department of Family Medicine and Community Health, Baraboo Rural Training Track
Experience
Obstetrics Fellowship at Essentia Health in Duluth Minnesota
Hobbies
Hiking, cross country skiing, cooking,gardening, engaging with CSAs.  toddler chasing, and cheering on the Wisconsin Badgers
When Caitlin was asked "Why do you want to work for CHCW?"
She replied. "I am excited to have the opportunity to work with a wonderful community of care providers who are championing primary care and community health."
Family status:
I am married with one rambunctious son and recently we added a puppy.
Clubs, Organizations:
PEO
Professional Accomplishments:
Family Medicine OB Fellowship
Special professional interests:
Obstetrics care including high risk and surgical, and the mother baby dyad
Professional organizations / affiliations:
WAFP, AAFP, ALSO instructor; STFM
Length of time in the medical field:
1 year  + 1 year of fellowship
Length of time with CWFM 1 year
Length of time in the area 1 year
Comments:
My passion for my work come from sharing my love of rural full scope  family medicine practice and dedication to teaching future family physicians  who will help cement the partnership between patient and doctor as the cornerstone of medicine and community health.
Caitlin aspires to be…. 
"I aspire to help empower each of my patients to take control of her/his health through actively partnering with them to make the best health care decisions for them and their family, and by becoming an active member in the Yakima community who will champion opportunities and public health decisions that encourage a safe, healthy, and welcoming space for all Yakima community members."