Common Symptoms of Tooth Decay
Cavities and tooth decay are among the world's most common health problems.
They're especially common in children, teenagers and older adults. But anyone who has teeth can get cavities, including infants.
Tooth Decay and Cavity Complications
Tooth decay (dental caries) is damage to a tooth that can happen when decay-causing bacteria in your mouth make acids that attack the tooth's surface, or enamel. This can lead to a small hole in a tooth, called a cavity.
If cavities aren't treated, they get larger and affect deeper layers of your teeth. They can lead to a severe toothache, infection and tooth loss. Regular dental visits and good brushing and flossing habits are your best protection against cavities and tooth decay.
Young children are at risk for "early childhood caries," sometimes called baby bottle tooth decay, which is severe tooth decay in baby teeth
Because many older adults experience receding gums, which allows decay-causing bacteria in the mouth to come into contact with the tooth's root, they can get decay on the exposed root surfaces of their teeth.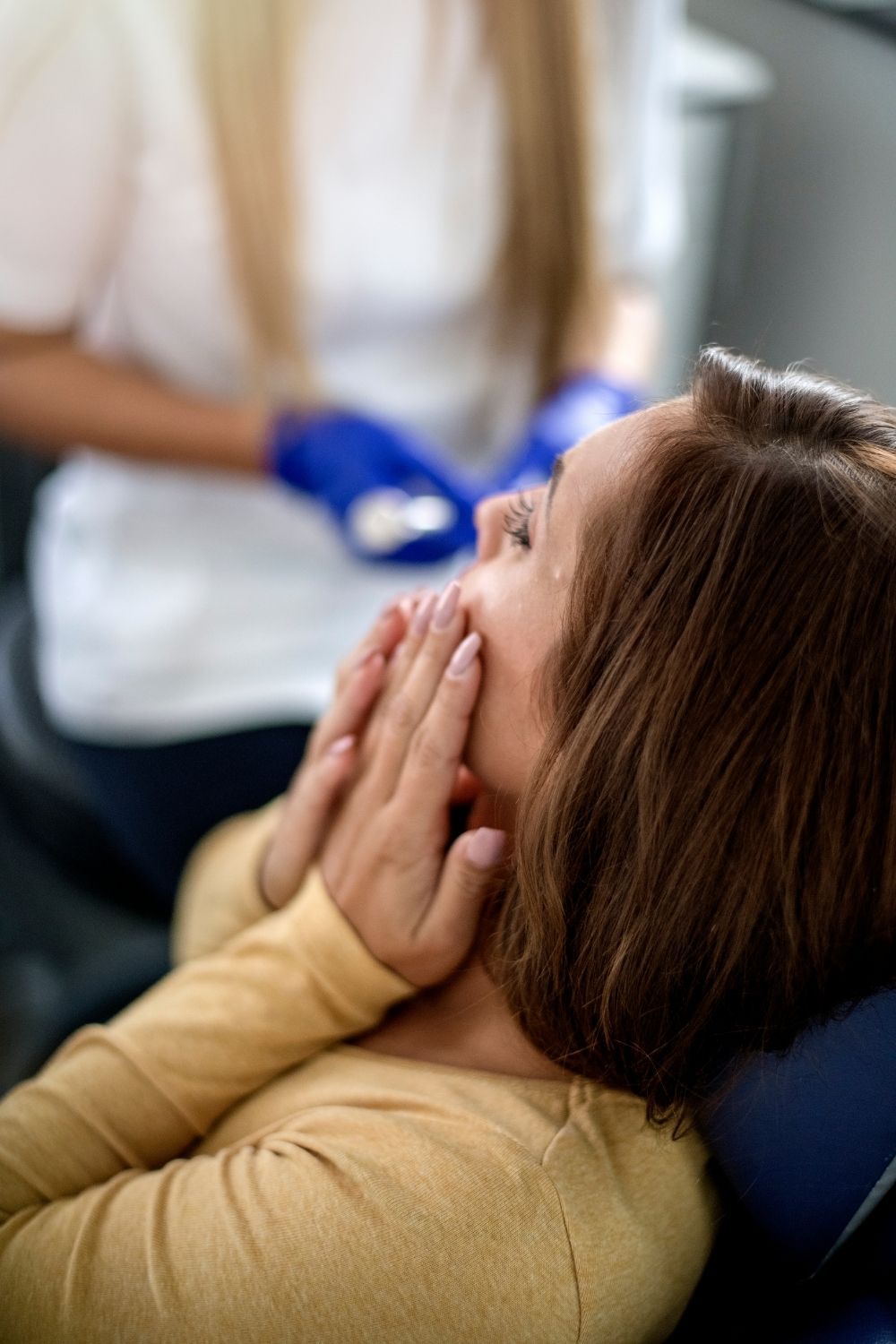 Common Symptoms of Tooth Decay
As tooth decay progresses, cavity symptoms start to appear. If you notice any of these common cavity symptoms, see your dentist as soon as possible. The earlier symptoms are identified, the quicker and easier the cavity treatment will be. Tune in to your teeth, and be on the lookout for these cavity symptoms:
Toothache, spontaneous pain or pain that occurs without any apparent cause
Visible holes or pits in your teeth
An unpleasant taste in your mouth
Mild to sharp pain when eating or drinking something sweet, hot or cold
Brown, black or white staining on any surface of a tooth
6 Tips to Prevent Tooth Decay and Cavities
Just as you learned from your dentist at an early age, prevention is the best way to avoid a cavity. There are many measures you can take to help prevent the formation of a dental cavity or other types of tooth decay and damage.
Create a Oral Hygiene Routine
Be sure to brush your teeth at least twice a day, floss once a day, and rinse with a mouthwash that contains flouride, as flouride is proven to fight cvities and strengthen enamel. Don't forget to change your toothbrush every 3 months!
Pick the Right Toothbrush
Everyone knows you need a toothbrush to keep your teeth clean, but many don't give the variety of toothbrushes much thought. While there are hundreds of options available, look carefully to find a toothbrush that can reach all the surfaces of your teeth. It's also a good idea to find a brush that includes a textured tongue cleaner, since bacteria that cause oral malodor often live on your tongue.
Choose the Right Toothpaste
his is a critical component of your oral hygiene routine for prevention of a dental cavity. While dozens of products are available, most dentists recommend selecting a product that is accepted by the American Dental Association (ADA).
Floss Once a Day
Flossing on a regular basis is very important. By removing food particles from your teeth, flossing can help prevent dental cavities.
Use Mouthwash
Mouthwash is often the final step in an effective daily oral hygiene routine. Not only does the use of a therapeutic mouth rinse leave your mouth feeling clean and your breath fresh, it kills the bacteria that can cause plaque and gingivitis.
Visit Your Dentist Regularly
It is also just as important to make trips to the dental office every six months for both a professional cleaning and a dental exam. The cleaning is designed to help get rid of hardened plaque and tartar from the mouth while the exam helps to check for signs of cavities. By being proactive with your dental health and keeping up with bi-annual appointments, you can be sure to catch cavities as early as possible.

Better Dentistry is Our Mission
521 East Mountain View Ave Ellensburg, WA 98926
Monday-Friday 7a-5:30p Saturday 7a-3:30p