Meet Jai Patel, MD
Family Medicine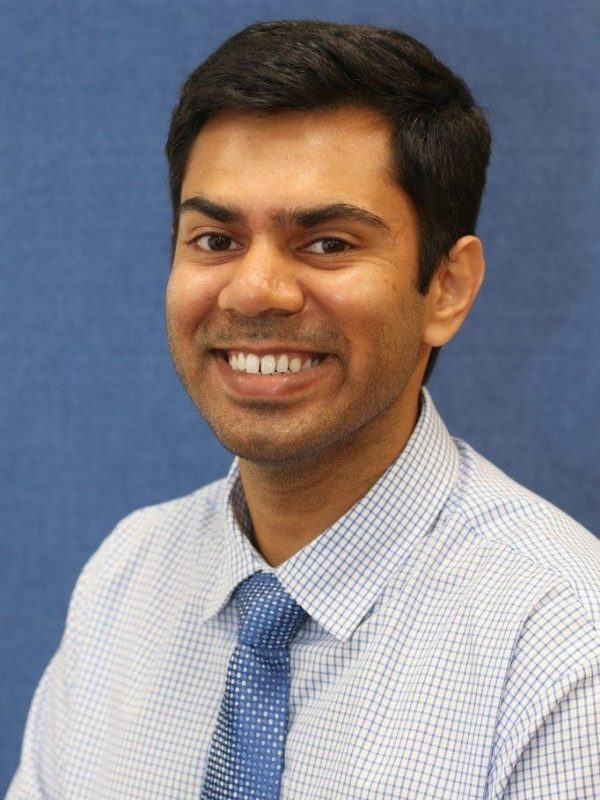 Medical School: 
University of Queensland School of Medicine
Medical Interests: 
Pediatrics/Adolescent Medicine, Geriatric Medicine, Global Health, and Wound Care
Philosophy of Care:
I am committed to developing effective long-term, therapeutic relationships with my patients that are built on a foundation of trust, understanding, and empowerment. I believe trust and understanding can be achieved when each patient feels as though their health needs have been viewed from a holistic lens that also takes into account their unique psychosocial needs. With regards to empowerment, I believe patients can be motivated to take ownership over their health and wellness when they are provided with the proper education, resources and encouragement. During initial visits and subsequent follow-ups, I will work closely with my patients to set realistic, flexible goals that result in meaningful and sustainable changes they can take pride in.
Personal Interests/Hobbies:
I enjoy playing the guitar and piano, going to concerts, drawing, traveling and experiencing new cultures, playing tennis, skiing, hiking, as well as spending time with my friends and family.
What drew you to CWFMR and/or Yakima:
My experience interviewing with CWFM left a lasting impression and served as the "gold standard" to which I found myself comparing all other programs to. During my interview, I was impressed by how effortlessly faculty, staff and residents made me feel welcomed into the CWFM family and the pride in which they spoke about the program and Yakima. It was also clear to me that CWFM would not only provide me a well-rounded, high-quality training experience but also flexibility in order to pursue my specific medical interests.
The prospect of living in Yakima excites me greatly as well. Yakima reminds me a lot of my hometown (Middleton, Wisconsin) in terms of its natural beauty, small-town friendly feel as well as its recreation opportunities. I look forward to serving the people of Yakima and becoming a member of their vibrant community!