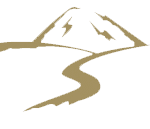 CHCW Admin
Purpose of Position: Works collaboratively between applications and IT to assist users of the EHR and PM system, as well as all other organization wide applications. Assists other departments and teams, as necessary, in problem-solving issues related to clinical information systems and software. Train all users on workflows within the EHR and PM system. Participates in planning, design, development, training, implementation, communication, maintenance and evaluation of existing or new functionality related to the electronic health record and practice management system. Assist users in implementation, training, and use of 3rd party applications.
Hours: 40 hours per week; M-F
Qualifications: Associate's degree or equivalent from two-year College or technical school in a related field required; three (3) years of clinical experience required. CAHIMS or equivalent HIT certification preferred; prior experience with AllScripts EHR/PM desired. Current driver's license and auto insurance required.
Apply Now