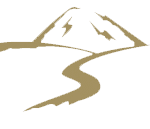 CHCW
Purpose of the Position: Operates as a behavioral health consultant (BHC) with various primary care teams at any of CHCW's clinics utilizing the Primary Care Behavioral Health (PCBH) model of care. Conducts brief interventions with a high volume of patients via several different visit types (e.g., individual, group, co-visits, etc.) as well as provide recommendations back to the primary care provider or team. May provide didactic and in vivo practice training to Family Medicine (FM) residents, medical students, doctoral psychology students, and any other learners, staff, community members, or state, local or federal stakeholders in integrated behavioral health as requested.
Hours: Full time; 40 hours per week; M-F
Qualifications: LCSW or Licensed Psychologist from an accredited College or University. Current BCLS Card. Current driver's license and auto insurance. Prior experience working as a Behavioral Health Consultant or working in residency or clinical training setting preferred, but not required. FQHC/CHC experience preferred but not required. Prior experience working with medically underserved populations and working with an Electronic Health Record (EHR) preferred. No restriction from participation with the Medicaid or Medicare programs. Ability to obtain credentials from appropriate health plans, and to be covered by CHCW malpractice liability carrier. Bilingual in Spanish/English is preferred but not required.
How to Apply: Please download and complete the CHCW Provider Pre-Application Form, and submit your Curriculum Vitae and Letter of Interest to michelle.mears@chcw.org
Questions:
501 S. 5th Ave.
Yakima, WA  98902
Attn: HR Department
Email: michelle.mears@chcw.org