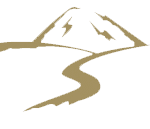 CHCW Ellensburg
Purpose of the Position: To provide administrative support by conducting research, preparing statistical reports, handling information requests, and performing clerical functions such as preparing correspondence, assisting visitors, arranging conference calls, scheduling meetings, and completing administrative tasks.
Hours: 40 hours per week, M-F
Qualifications: High school diploma or general education degree (GED) and three (3) years related secretarial experience and/or training; or equivalent combination of education and experience. Proficiency in MS Office Suite required. Prior experience supporting management preferred.