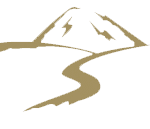 CHCW Admin
Purpose of the Position: Supervises various corporate accounting systems, including general ledger, payroll, accounts payable, internal controls, and grant/contracts tracking and compliance. Recommends, implements, and evaluates procedures and systems to ensure maximum efficiency, accuracy, and timeliness of accounting information and processing of financial obligations and safeguarding of corporate assets. Coordinates with other managers to communicate accounting procedures and information and provide support.
Hours: 40 hours per week; M – F
Qualifications: Bachelor's degree in a related field required; Master's degree and CPA preferred. Six (6) years of progressive related experience and/or training, which includes two (2) years of supervisor responsibilities; or equivalent combination of education and experience. Experience with non-profit agencies and grants strongly preferred. Patient accounts receivable and purchase order knowledge preferred. Experience with audits and designing/writing internal control processes preferred. Supervision experience strongly preferred.
Apply Now