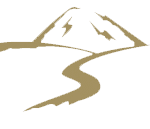 CWFM Admin
Purpose of Position:  Works closely with the Chief Quality Officer/Privacy Officer and Compliance Manager to develop, implement, and direct a comprehensive privacy program for Community Health of Central Washington (CHCW) in accordance with HIPAA, other federal and state regulations, and CHCW policies and procedures. The CHCW Privacy Program shall be designed to ensure that CHCW and affiliated entities have appropriate administrative, technical, and physical safeguards to protect (and access) the privacy of protected health information (PHI) and personal information (PI). Responsible for providing leadership and direction over the privacy program, privacy-related committees and privacy initiatives as designated in collaboration with the Chief Quality Officer/Privacy Officer.
Hours: 40 hours per week; M-F
Qualifications: Bachelor's degree in Business Administration, Healthcare Administration, Science or related field is required. Graduate-level degree (MPH, MHA, MBA, JD) or equivalent is preferred. Seven (7) years prior healthcare compliance related experience, or related experience is required. Five (5) years of general privacy experience required. Certified in Healthcare Policy Compliance (CHPC) preferred. Current driver license and auto insurance required.
Apply Now