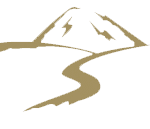 Yakima Pediatrics
Purpose of the Position:  To maintain and perform minor repairs to CHCW buildings and grounds and to perform handyman type projects as assigned; this position will primarily focus on the Yakima Pediatrics facility.
Hours: 40 hours per week; variable hours may be required.
Qualifications: Good communication skills, proficiency in minor indoor/outdoor maintenance and repair work, and the ability to work safely and efficiently with minimal supervision a must. High School Diploma/GED required. Valid WA state driver's license and proof of insurance required.
Apply Now