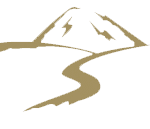 Website CHCW
Purpose of the Position: To provide excellent patient care to include administering injections, updating Electronic Health Records, scheduling patients, answering phones, and other duties as assigned at CHCW's COVID Vaccination Clinic. The position is expected to have a duration of approximately four (4) months, but may last longer, possibly up to six (6) months. Incumbent may be required to work extended hours and/or varying shifts as needed.
Hours: 40 hours per week; extended hours and varying shifts, including Saturdays, as required.
Qualifications: High School diploma/GED and successful completion of an accredited Medical Assistant Certified course required. Washington State MA-C license required. Bilingual English/Spanish required. CPR/First Aid certification. Prior clinical experience preferred.
Apply Now
To apply for this job please visit chcw.org.