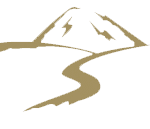 CWFM
Purpose of the Position: To oversee and maintain the day-to-day functions of the pharmacy while insuring compliance with all laws, regulations, policies, procedures and standards required by CHCW. The Pharmacy Manager will serve as the operations manager, PIC of record, and as a member of the clinical staff pharmacist team. Pharmacy Manager provides prescription services and medication information to patients and providers as needed and requested.
 Hours: 40 hours per week
Qualifications: Bachelor of Pharmacy or Doctor of Pharmacy degree from an accredited college of Pharmacy required; at least 1 year of clinic/retail pharmacy experience as a staff pharmacist required; one year or more of operations management experience desired; Washington State Pharmacist License, or Pharmacist License from the USA that can reciprocate to WA, required; may be required to obtain Preceptor License; Pharmacist Preceptor License preferred; certified to administer vaccines (required); current driver's license and auto insurance required; current CPR Certificate preferred; bilingual English/Spanish preferred.