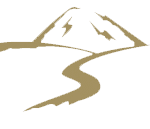 Website CWFM
Pharmacy Technician (Per Diem)                                                                                                                                            
Purpose of Position: Responsible for assisting the pharmacist with the demands of the pharmacy including, filling orders, stocking, and clerical responsibilities.
Hours: Approx. 24/week
Qualifications: High School Diploma/GED required, current WA State Pharmacy Tech license required, Prior experience in pharmacy preferred. Excellent organization and customer service skills required.
Apply Now
To apply for this job please visit chcw.org.