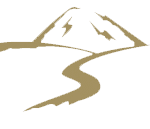 CHCW Admin
For CHCW (Management)
Population Health Manager
Purpose of the Position: Works collaboratively with CHCW Leadership and Clinical Directors to improve the health of our community. Facilitates appropriate access to health services through care coordination, outreach and enrollment. Improves the efficiency of care delivery through care management and education. Assures the sustainability of care by supporting appropriate levels of insurance coverage. Act as a liaison between CHCW the Community, and other population and care management partners, including health plans. with a heart for the community and education and/or experience in healthcare or a related field.
Hours: 40 hours per week
 Qualifications: Bachelor's degree or equivalent from four-year college/university in a related field and two (2) years related experience and/or training; or equivalent combination of education and experience required. Prior experience working in a health care environment, preferably a community health setting, strongly desired. Prior management experience strongly desired. Experience in budgeting, strategic planning, and advocacy experience strongly desired. Current driver's license and auto insurance required.