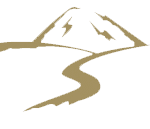 Connect
Purpose of the Position: Provides high-level administrative support to the Program Director and Connect team members by providing a centralized phone number for the department and directing calls to the appropriate person, scheduling patient appointments, preparing statistical reports, handling information requests, and performing clerical functions such as preparing correspondence, arranging conference calls, and scheduling meetings.  The Connect Program offers medication assisted treatment (MAT) for patients with opioid dependence and opioid use disorder.
Hours: 40 hours per week, M- F.
Qualifications: High School Diploma/GED required; Certificate or degree as an Administrative Assistant preferred; two (2) years of secretarial experience required; Experience supporting management and/or medical administration preferred.
Apply Now