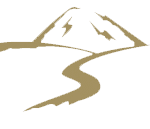 COVID Clinic
Purpose of the Position: To assist with all reception duties which include check in, check out, scheduling, and phone reception at CHCW's COVID Vaccination Clinic. Other tasks as assigned. The position is expected to have a duration of approximately four (4) months, but may last longer, possibly up to six (6) months. Incumbent may be required to work extended hours and/or varying shifts as needed.
Hours: 40 hours per week; extended hours and varying shifts, including Saturdays, as required.
Qualifications: High School diploma/GED required. Prior receptionist experience in a medical office setting strongly preferred. Bilingual English/Spanish required.