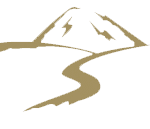 CHCW Admin (Referrals Team)
Purpose of the Position: The referral coordinator is responsible for referral operations at assigned clinics, establishing and standardizing systems and procedures for the distribution and use of health information throughout the organization, coordinating and referral functions with all other departments.
Hours: 40 hours per week, M- F.
Qualifications: High School Diploma/GED, excellent customer service skills, and 2 years' related experience in a medical office setting required. Knowledge of medical terminology extremely helpful. Bilingual English/Spanish preferred.
Apply Now