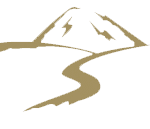 CHCW Ellensburg
Purpose of the Position: Demonstrate the ability to maintain effective working relationships and oversee day-to-day operations of Ellensburg Medical Clinic. Responsibilities include: Maintain and assist in development and review of Clinical Service policies and procedures. Maintain professional working relationships to provide quality patient care and clinical training. Recruit support staff and supervise clinical department managers. Provide oversight and management of the budget for both medical and dental clinics. Promote patient-centered medical care, including assuring sufficient provider coverage in the clinic and that the clinic and call schedules maximize patient access and revenue. Demonstrate positive interpersonal communication skills to enhance team building and improved patient care. Work collaboratively with all CHCW employees in identifying and utilizing resources and strengths within the organization to solve quality improvement challenges, ensuring that productivity, access, and quality goals are being met.
Hours: 40 hours per week, M-F
Qualifications: Bachelor's Degree in Business/Management, Healthcare Management, or related field; combination of equivalent education and experience may be substituted for degree. Three (3) to five (5) years' experience in management and oversight of health program operations in urgent care, primary care, and/or an outpatient facility. Direct experience in staff supervision required. Experience with budgeting, patient relations, clinic administration, and personnel management. Experience with a Federally Qualified Health Center (FQHC) strongly desired.
Apply Now