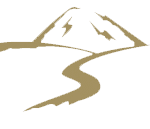 Website CHCW Ellensburg
Registered Nurse – Per Diem   (CHCW-E)                                                                             
Purpose of the Position: To provide direct comprehensive nursing care to clinic patients and work collaboratively to meet the needs of patients, supporting the delivery of policy and procedures and providing leadership and direction for the nursing team.
Hours: Per diem (expected up to 2 days per week)
Qualifications: Current WA State RN license and CPR certification required. Two years working in a medical clinic setting preferred. Bilingual English/Spanish preferred.
Apply Now
To apply for this job please visit chcw.org.