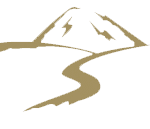 CWFM
Purpose of the Position: Provides direct comprehensive nursing care to clinic patients. Collaborates with providers (internal and external) to provide patients with quality care, education, and support. Applies strong communication skills and proactive approach to patient care. Responsible for triaging patients, assessing patients' health conditions and needs, educating patients on their illness and condition, recording and analyzing patient medical histories, symptoms, and conditions, administering medications and treatments, and performing clerical assignments within scope of licensure.
Hours: 40 hours per week, M-F
Qualifications: Current Washington State RN license required. Current CPR certificate required. Prior clinical nursing skills strongly preferred. Bilingual English/Spanish a plus.