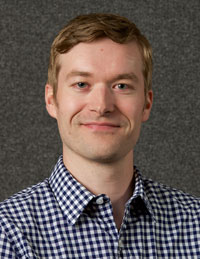 Faculty
Length of time in the medical field:
Graduated medical school 2010
Length of time with CWFM:
I have been with CWFM since Summer of 2014.
Professional organizations / affiliations:
AAFP, WAFP
Professional Accomplishments:
Master of public health degree, Chief Resident, Family Medicine /Obstetrics Fellowship.
Special professional interests:
Full-scope family medicine including inpatient and obstetrics, public health, serving the underserved.
Personal Interests/Hobbies:
Married, Bike commuting, hiking, reading, exploring the food and drink of the Yakima Valley.
Clubs and Organizations:
"Yakima Bikes and Walks"
Length of time in the area:
Since summer 2014.