Published in: The Connection – A monthly update for alumni of the UW School of Medicine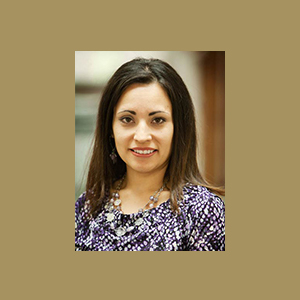 My first love for medicine was obstetrics. I was present during the delivery of my nephew when I was in high school, and I was fascinated by the miracle of life. To this day, I sometimes get teary-eyed when I deliver babies.
As faculty for a family medicine residency program, I am a preceptor for residents in clinic and in labor and delivery in the hospital. As a community attending, I provide care to patients of all ages, from newborns to the elderly. I work in three clinics, including Central Washington Family Medicine. The biggest obstacle for my underserved patients is a lack of insurance, due to cost or being undocumented. Many have comorbid psychiatric conditions but lack outpatient behavioral health services in Spanish. In addition, many have a poor understanding of the medical system and encounter language barriers when seeking care by consults or other medical personnel.
My interest in serving vulnerable populations stemmed from working for the Women, Infants and Children (WIC) nutrition program before college. As a WIC certifier, I came across many monolingual Spanish families who had questions about medicine that I couldn't answer. Patients often did not feel comfortable asking their physicians because of the communication barrier and feeling that the interpreter was not accurately relaying their concerns. As a student in 2005, I helped develop the Latino Medical Student Association at the UW School of Medicine. Our vision is to provide Latino role models in medicine for Latino children in Washington state, specifically in the Yakima Valley. We do this by forming a pipeline from elementary school all the way through college. The Center for Equity, Diversity & Inclusion at the UW School of Medicine (formerly the Office of Multicultural Affairs) offers summer programs for high-school students, but I feel if kids are exposed to medicine as early as elementary school, the chance of capturing their interest in the health sciences increases. When I talk to my adolescent patients about career plans, they are shocked to find out I grew up in the Yakima Valley or attended their high school. I think it gives them hope that even small-town, low-income Latinos can succeed.
Source: http://engage.washington.edu/site/PageNavigator/Advancement/AlumniConnection/December2013Connection.html#verduzco