August 12-18 was National Health Center Week. All of our celebratory events, including taco truck meals and the Health Center Hero Awards were organized by Joaquin Vidrio-Ruiz. Please join me in thanking him for doing this for all of us. Joaquin also contributed the article below for our Newsletter.
Federally Qualified Health Centers are community based health care providers that receive funds from the HRSA Health Center Program to provide primary care services in underserved areas. They must meet a stringent set of requirements, including providing care on a sliding fee scale based on ability to pay and operat-ing under a governing board that includes patients. (2018)
More than 27 million – 1 in 12 people across the United States- rely on a HRSA-funded health center for care. FQHC's serve 1 in 9 children, 1 in 5 rural residents and 1in 3 people living in poverty. Also, serving about 3.5 million publicly housed individuals, nearly 1.4 million homeless people, nearly 1 million agricultural workers and more than 800,000 served at school based health centers.
All across the nation health centers are making a difference reducing the cost of care by providing high quality preventative care and primary health care to America's most underserved communities regardless of their availability to pay.
At Community Health of Central Washington we are proud to be a Federally Qualified Health Center. We treat patients like they were family, working endlessly to achieve favorable health outcomes.
At CHCW staff members that go above and beyond, living, breathing and working past burn out for their community are easily found.
It takes a very special type of person to work for a FQHC. Thank you CHCW staff for the hard work! Your hard work and dedication is appreciated and valued.
This year in honor of Nacional Health Center week we asked CHCW staff members to nominate someone from our health center that they feel is a Health Center Hero. Fellow peers nominated individuals that stand out in the middle of stars. There were many nominees; we truly have an amazing team.
It was a really hard decision to just choose one. For that reason, there was a total of three Health Center Hero's chosen.
It is an honor to share with you CHCW's health center heroes. This year's CHCW heroes are:
Angel Cisneros: Highland Clinic/ Natchez Medical Clinic
Dr. Peter Asante: Yakima Pediatrics
Dr. John Asriel: Ellensburg Medical Clinic
Here are some brief excerpts from their nominating letters: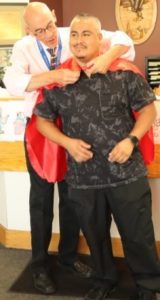 Angel Cisneros
There are few medical assistants like Angel now days since he is not your typical MA. If you first saw him, you would see a Mexican immigrant who was covered in tattoos and has an overall "hard" look to him. But he is much more than that. He has earned his position as one of the best MA's in our organization for the following reasons. Angel is sharp and always willing to learn to be better. An MA that not just cares about the patients, but the clinic and community as a whole since he, himself, is part of the community he serves. He is always willing to jump in to help, to adapt to the different work flows of different facilities with charm and is just a good old fashioned hard worker who knows that he is valuable asset to the cause.
Dr. John Asriel
Dr. Asriel is compassionate, hardworking, and cares about strengthening the future of rural Family Medicine. An example would be when he noticed a growing number of patients at our clinic were struggling with opioid addiction he went and got his Buprenorphine waiver. As he has said before when someone has an addiction and they pick up the phone to call for help you want to be able to see them as soon as possible. He's continued on this track getting board certification in addiction medicine and expanding his medication-assisted treatment clinic to Yakima one half-day per week in addition to his clinic in Ellensburg. Dr. Asriel has great compassion for his patients, his colleagues, and the residents he helps to train. He is hardworking and always available to help. He's focused his career on advancing graduate medical education first in Kentucky and now as the Ellensburg Rural Residency Site Director for the past 6 years. Thank you for your consideration.
Dr. Peter Asante
Dr. Asante came to our clinic a little over 1 year ago. He had previously completed his residency program and had come through our clinic during his rotations. I heard of Dr. Asante through raving reviews of my coworkers. He soon joined our clinic as a pediatrician and has quickly become one of the most recommended pediatricians in Yakima. He's really kind, personable and really listens to his families. He has started the Teen Health Clinic in which he sees adolescents for mental health, sexual health, and other needs. He continues to promote his work locally through the radio and on a state and national basis by meeting with state legislators to create changes within our county and state. This provider has gone above and beyond of what his job duties may entail and rightfully deserves this nomination and award. I'd like to thank Dr. Asante for choosing to work in Yakima. We are glad to have him.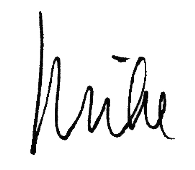 Mike Maples, MD CEO