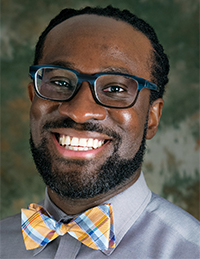 Training:
University of Washington/Seattle Children's Hospital, Residency-General Pediatrics
University of Pittsburgh School of Medicine, Doctor of Medicine
Harvard University, BA Anthropology
Practice Experience:
I am excited to begin my pediatric medical career as a part of Yakima Pediatric Associates! My background is in working with under-served populations, community health & advocacy, and adolescent health.
Philosophy of Care:
I am passionate about forming partnerships with youth and families that improve health and well-being, both inside and outside of the doctor's office. I love to learn about the communities I serve, both as provider and active participant. As a child health advocate, I believe that through supportive relationships, we can make the world a better place for children.
Medical Interests:
[in random order] Children with chronic medical conditions, asthma, obesity, medically complex patient care, understanding adverse childhood experiences to prevent poor health outcomes, adolescent & reproductive health, facilitating transition from pediatric to adult care.
Personal Interests/Hobbies:
While the move to Yakima is quite the departure from my previous life in the cosmopolitan city, I am excited to live in a part of the world with unique character and personality, that still remains supportive to diversity. I enjoy anything that involves me being a social creature: e.g. eating/restaurants, dinner parties, movies, the obligatory gym session followed by the welcomed restorative yoga class. I am an avid consumer of pop culture of all kinds. But most importantly, I love to sing – a lot! If I you see me walking down the street with headphones, belting at the top of my lungs and not paying attention to the world around me – except to avoid an occasional telephone pole or automobile – please don't be offended!