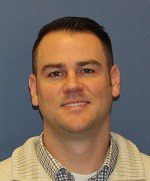 Please welcome Abe to CHCW as our newest member of our Provider Team. Abe will take on the role of Physician Assistant.
Education
Undergrad: BS-Paramedicine, Brigham Young University-Idaho, Rexburg ID
PA School: Masters-Physician Assistant, Loma Linda University, Loma Linda CA
 Experience
First PA job! Paramedic before school.
 Hobbies
-Chasing girls, as in, I have 4 daughters ages 9,7,7 mo plus my wife! (Yes I have a shotgun for each one that I can be found cleaning when they start to date). -Hunting, pheasant, and turkey are my favorite hunts but love to be outdoors -Fishing, I'm not great at it but again, it's outside and that's where I want to be -Vacationing/Camping, as a family, we love to explore new places
When Abe was asked, "Why do you want to work for CWFM?" He replied. "During my interview, I felt a real sense of community and family. I enjoy a fun work family and felt that was something I would get at CHCW. Another perk is that it got me out of California! (Too busy and congested there for me)"
Abe aspires to…
I aspire to be a person that people and patients will always trust and look up to as a good example. Integrity is one of the most important attributes to me and I hope people will feel that when they meet me. I want to be known as a trusting and loyal friend whether that's with my family, friends, co-workers or patients. As a new provider, I aspire to bring quality and compassionate care to each of my patients.