Prescription Financial Assistance Programs
As a patient of CHCW, you may qualify for financial assistance with your prescriptions
This membership club offers discounts on medications for uninsured patients.  Any uninsured patient or family member may enroll in this program, there are no income requirements.
Value List of key generic medications for $6 for 30 Days & $16 for 90 Days.

All other medications (except C2 Controlled Substances) are eligible for a discount.

If you would like to know what your medications would cost on this program, please provide a list of medications to the pharmacy.
Prescription Payment Plan
Our payment plan is offered as a convenience to patients during their deductible                     or Medicare Gap period.
Payment plans will be established with minimum monthly payments over a set amount of time-based on the balance owed.

Payments may be submitted daily, weekly, or monthly.
Prescription Access Programs
If you're unable to pay for your prescription medications, CHCW offers discounts on prescription medications to qualifying patients.  Qualification is based on one of the following:
If your annual household income & household size meets the following guidelines, the members of your household who are CHCW patients will qualify for medical, behavioral health, and prescription services: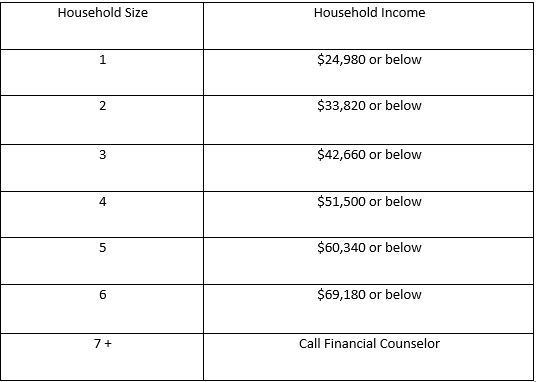 Please reach out to one of our Financial Counselors to apply for this program:

Yakima, WA: (509) 573-6229

Ellensburg, WA:  (509) 933-5950
If your annual household income is greater than the values above and you're having difficulty affording your chronic monthly prescription medication costs, please reach out directly to our pharmacy team.  Based on your medications, we may have additional programs to help.