August is Children's Eye Health and Safety Month
School is starting soon: Add an eye exam to your list!
Along with school supply shopping and purchasing those back-to-school clothing items, it's time to make comprehensive eye exam appointments for the kids. Conveniently, August is designated as Children's Eye Health and Safety Month!
Children should have an eye exam at 6 months, and this must be repeated at age 3. Once they start school, eye exams must be done regularly. About 80% of what children learn in school is taught visually, which means if a child has undetected and uncorrected vision problem, it will affect the child's development and performances in school.
The American Academy of Ophthalmology suggests vision screenings for children when they are:
pre-school age, between 3 and 3 ½ years old
entering school
experiencing a possible vision problem
Eye safety is another part of maintaining healthy vision. When children participate in sports, recreation, crafts or home projects, it's important for them to understand eye safety practices and use appropriate protective eyewear. Each year thousands of children sustain eye damage or even blindness from accidents at home, at play or in the car.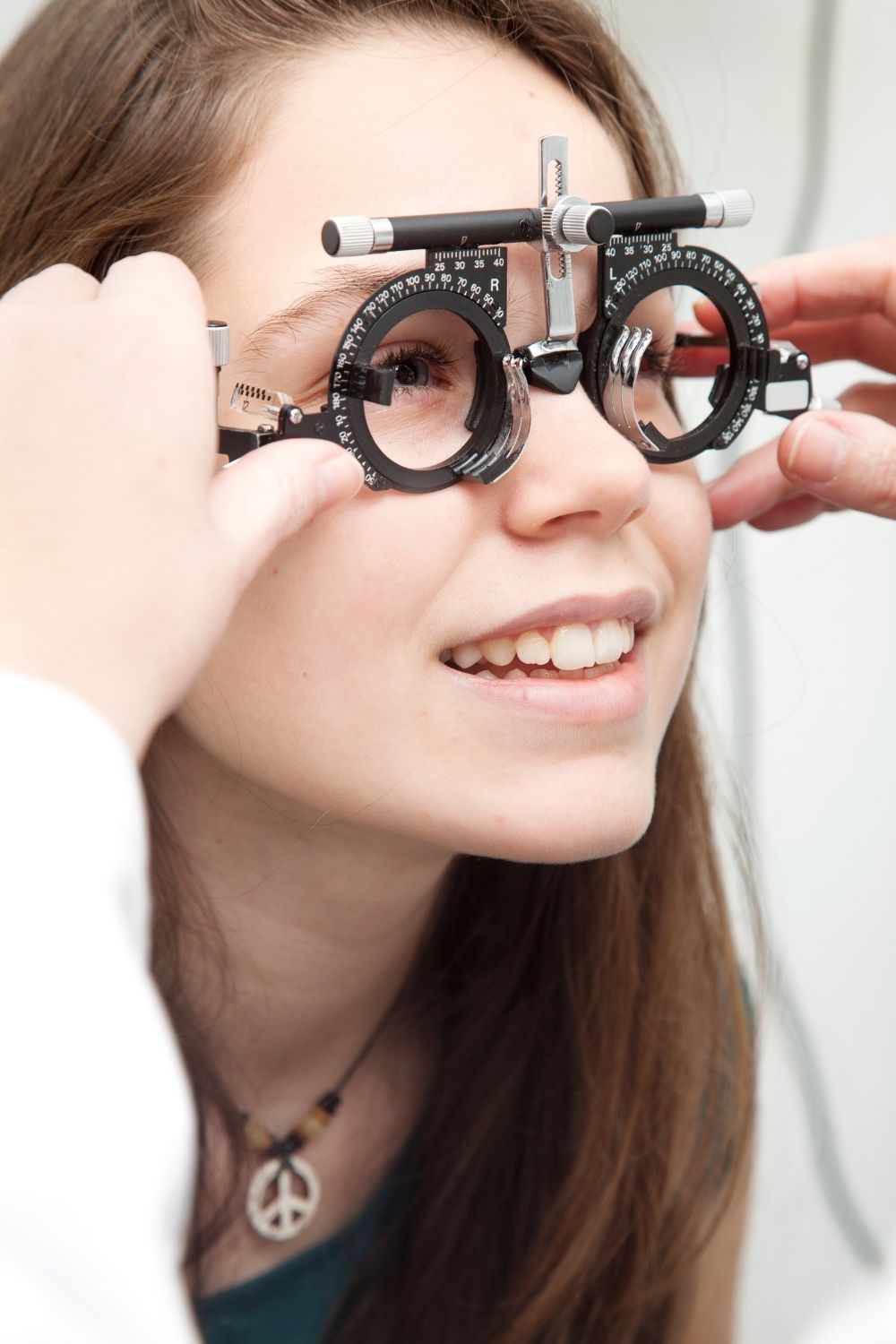 Warning signs that your child may be experiences vision problems
 There are some specific warning signs that may indicate that your child has a vision problem. Some of these include:
Tilting the head or squinting to see the class board better or when watching something.
Frequent eye rubbing when they're trying to concentrate on something.
Holding a book too close to their eyes or often sitting close to the TV.
Consistently using their fingers to guide their eyes when reading.
Closing one eye to read or watch something.
Excessive tearing without any tear-causing stimuli.
Sensitivity to light, which sometimes accompanied by headache or nausea.
Eye Safety in Sports and Other Activities
Aside from keeping a watchful eye for some of the warning signs listed above, protect your child from eye injuries by ensuring your children's toys are age-appropriate, wear the approproiate eye equipment when playing, check if your child's toys or stuff are free of sharp or protruding parts that could accidentally poke the eyes, and watch out for fireworkds, as they can cause blindness if not handled correctly. This graphic below is provided by the National Eye Institute, and shows how you can gear up to play!