Meet Amelia McClelland, PhD
Behavioral Health Consultant – Pediatrics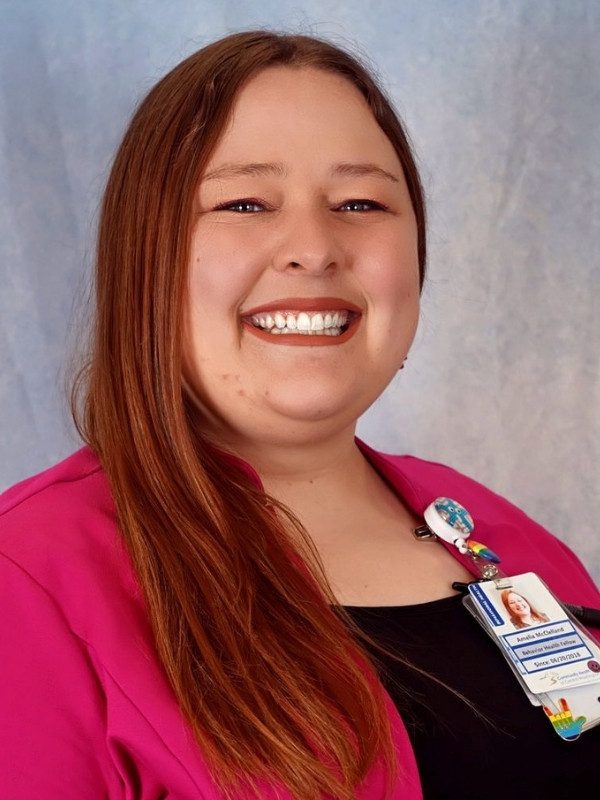 Education and Experience:
Amelia completed her undergraduate training at Gonzaga University in Spokane Washington before spending 2 years teaching outdoor environmental education to 5th and 6th graders. She went on to do her graduate training at the University of Utah School Psychology Program and worked in multiple schools and districts in Utah. She completed her internship and doctoral fellowship through the National Psychology Training Consortium Cascades Region where she worked at both Community Health of Central Washington and Yakima Neighborhood Health serving patients across the lifespan.
Philosophy of Care:
My philosophy is to support people in all aspects of their health from the physical to the social, emotional, and spiritual. I believe we have to look at the person as a whole and create as space of inclusivity, respect, compassion, and support to really be able to make lasting change.
Medical Interests:
I love working with all ages especially adolescents. I am passionate about gender care, school-based health, and social justice. I love working at Yakima Pediatrics and our school-based health clinic. I believe that with compassion and understanding we can improve outcomes for our teens in Yakima.
Personal Interests/Hobbies:
I love live theater and music. I enjoy all the outdoor festivals and events that Yakima has to offer. I also enjoy hiking, yoga, and spending time outside with friends and family as well as travel and trying new food.
What drew you to CHCW:
After completing my internship I knew that Yakima was where I wanted to practice because the culture of our organization fosters love, caring, and a willingness to improve and adapt. I love the integrated care we provide our patients, the compassion and knowledge that our providers have, and the culture of love, respect and support I feel from our organization as an employee. I also love the area.