Patient Portal
Forms and Applications
Community Health of Central Washington does not deny access to services based on ability to pay. A discounted/sliding fee schedule is available for those without medical insurance or other healthcare coverage.
The forms on this page are provided in Adobe PDF format, please download the form(s) you need, fill it in and return it.
If you need Adobe Reader to open the forms you can download it here.
English:

Español:
Apple Health
Important information for Apple Health Enrollees: Click here

Electric Health Records (EHR)
CHCW implements electronic health records (EHR)
How does this benefit you?
Your healthcare team will know at the time of your visit what tests or screenings you are due for based on your age, health and gender
We can run reports when you aren't in the office, to let us know what you may be due for so we can notify you
We can track referrals, labs and other tests to be sure that you received the care you needed and we received the report
You will be able to use the Patient Portal to check your labs, request appointments and look at what services you are due for
What can I expect?
At each visit the nurse will spend more time with you to review your healthcare needs and schedule routine preventive services that are needed
At the end of each visit, you will receive a summary of what occurred with a list of your medicines and plans for future tests, appointments, etc.
We're excited about what this system does to help us provide you with better care according to all the newest guidelines and in an efficient manner. Your provider will be able to spend the visit talking to you about what is important to you rather than searching through your chart for information or trying to remember what preventive services you may be due for.
Health Education Resources
Every month we create new Health Pages, check them out here!
Be Tobacco Free

During the last three years, HHS has increased efforts to reduce the harms from tobacco use by coordinating across its agencies to provide Americans with access to available cessation and education tools. Quitting tobacco can be difficult for even the most motivated person, and we want to help everyone succeed. For those who are thinking about quitting tobacco, they can access telephone-based cessation counseling through the National Network of Tobacco Cessation Quitlines (1-800-QUIT NOW, 1-800-784-8669), and web-based resources through http://www.BeTobaccoFree.gov/.
Patient Centered Medical Home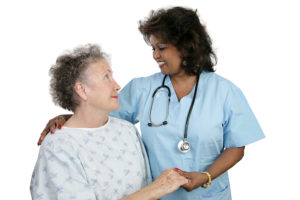 With your medical home, you will join a team that includes health care professionals, trusted friends or family members (if you wish), and—most importantly—you.
Immunization Schedule

Find out what's best for you and your child.
NI Login

Login to find out more