Contact
Phone: Main Line (509) 933-2400
Address: 521 East Mountain View Ave Ellensburg, WA 98926
For sliding fee questions contact FC at (509)-573-6229
For billing questions call (509)-494-6716
Clinic Hours
Ellensburg Dental is currently open Monday – Friday 7:00 am to 5:00 am
Saturday 8:00 am to 4:00 pm
After Hours
We understand patients may need urgent care outside of our regular business hours.
A dentist is always on call 24 hours a day, 7 days a week.
Telephone Access Call: 509-933-2400
CHCW Ellensburg Dental Care is Fully Operational and Ready to Care For You
Taking care of your oral health can make a huge difference in your overall well being and quality of life, and that's no less true during COVID-19. Watch this video to see how we are working to keep you safe.
Community Health of Central Washington does not deny access to services based on ability to pay. A discounted/sliding fee schedule is available for those without medical insurance or other healthcare coverage.
We provide
We provide comprehensive dental care for the entire family. Our dedicated staff can provide both preventive and restorative services. Regular visits to the dentist are important for both adults and children as part of a good dental health plan.
Oral care should start at an early age. It is recommended that every child should visit the dentist before his/her first birthday. We want your child to have an enjoyable experience while at the dentist office, with teeth that will last a lifetime.
Our family dentistry clinic provides comprehensive dental examinations for all ages. Complete oral, head, and neck screenings are available as well as general dentistry. We provide:
Composite Fillings
Crowns
Same Day Emergency Appointments
Dental cleaning and root planing
X-rays
Family Dentistry
Extractions and oral surgery on case by case basis
Lymph nodes examinations
Preventative dentistry
Root canal therapy on case by case basis
Oral cancer examinations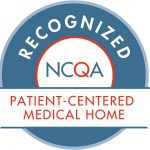 The Patient Centered Medical Home is a model of care that puts patients at the forefront of care. It builds better relationships between people and their clinical care teams. Research shows they improve quality, the patient experience and staff satisfaction, while reducing health care cost.  Click here to learn more.