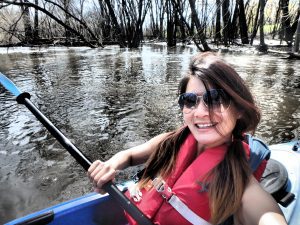 Medical School: Saba University School of Medicine
Philosophy of Care: Medicine for me has been about the pursuit of truth.  In my personal life, I worked as a psychotherapist and social worker for twelve years before I decided my true calling was medicine. In action, I live and breathe the medicine I preach. Eating healthy, organic, unprocessed foods, staying fit, and keeping mind-body-spirit healthy are all a part of my daily routine. As a doctor, I believe in providing healthcare not sick care and guiding patients to the best most fulfilling life possible.
Medical Interests: Anti-aging and regenerative medicine, Integrative and Functional medicine, Integrative Oncology,  preventive and holistic care, mind-body connection, Chinese medicine, Ayurveda, movement, music, and food as medicine.
What drew you to CWFMR and/or Yakima: I fell in love with the area: the backdrop of the mountains in the horizon, the friendly people, the abundance of locally grown organic produce everywhere, and a seemingly endless amount of outdoor activities. I have lived in both rural towns and metropolitan cities; I thought Yakima was a perfect size. Most importantly, CWFMR was excellent and unopposed. I wanted to learn and do everything from delivering babies to geriatrics. I knew this was the place for me to grow and thrive. I couldn't imagine a better environment to live and work in harmony.
Personal Interest / Hobbies: Bikram yoga, bouldering, spelunking, dancing, singing, coloring, martial arts, traveling and doing outdoor activities.