April is Autism
Acceptance Month
Autism affects an estimated 1 in 44 children in the United States today
The Autism Society recognizes that the prevalence of autism in the United States has risen from 1 in 125 children in 2010 to 1 in 44 today. Recognizing this continued increase, the goal for AAM is to further increase awareness about autism signs, symptoms and opportunities. The Autism Society has a variety of resources designed to inform and encourage communities to celebrate differences, and become more inclusive of individuals with autism.
Autism, or autism spectrum disorder (ASD), refers to a broad range of conditions characterized by challenges with social skills, repetitive behaviors, speech and nonverbal communication. According to the Centers for Disease Control, autism affects an estimated 1 in 44 children in the United States today.
We know that there is not one autism but many subtypes, most influenced by a combination of genetic and environmental factors. Because autism is a spectrum disorder, each person with autism has a distinct set of strengths and challenges. The ways in which people with autism learn, think and problem-solve can range from highly skilled to severely challenged. Some people with ASD may require significant support in their daily lives, while others may need less support and, in some cases, live entirely independently.
Signs of autism usually appear by age 2 or 3. Some associated development delays can appear even earlier, and often, it can be diagnosed as early as 18 months.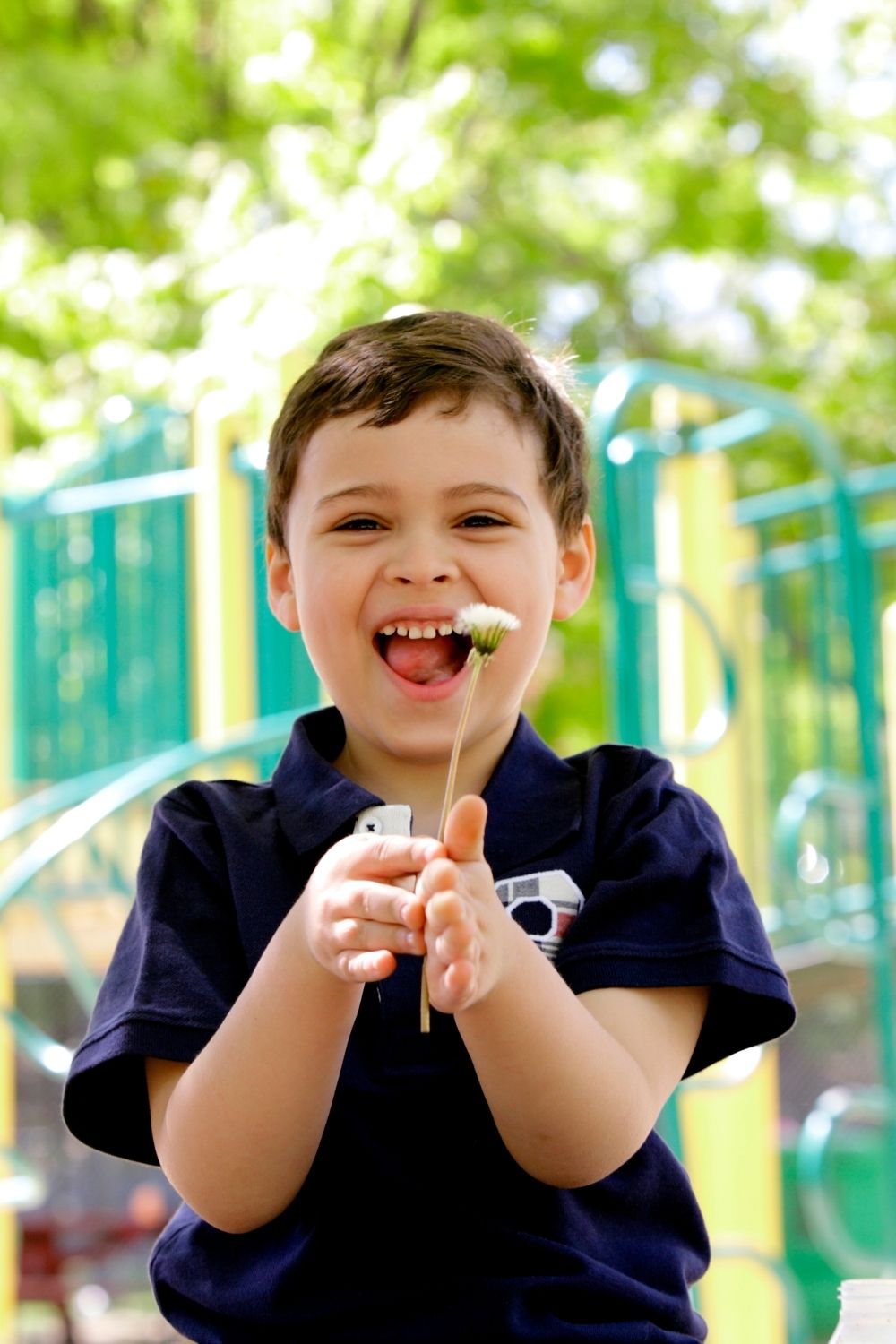 Early Intervention Can Change a Life
Research has made clear that high quality early intervention can improve learning, communication and social skills, as well as underlying brain development. Not all children with autism show all the signs. Many children who don't have autism show a few. That's why professional evaluation is crucial.
The following may indicate your child is at risk for an autism spectrum disorder. If your child exhibits any of the following, ask your pediatrician or family doctor for an evaluation right away:
By 6 months
Few or no big smiles or other warm, joyful and engaging expressions
Limited or no eye contact
By 9 months
Little or no back-and-forth sharing of sounds, smiles or other facial expressions
By 12 months
Little or no babbling
Little or no back-and-forth gestures such as pointing, showing, reaching or waving
Little or no response to name
By 24 months
Very few or no meaningful, two-word phrases (not including imitating or repeating)
At any age
Loss of previously acquired speech, babbling or social skills
Avoidance of eye contact
Persistent preference for solitude
Difficulty understanding other people's feelings
Delayed language development
Persistent repetition of words or phrases (echolalia)
Resistance to minor changes in routine or surroundings
Restricted interests
Repetitive behaviors (flapping, rocking, spinning, etc.)
Unusual and intense reactions to sounds, smells, tastes, textures, lights and/or colors
If you have concerns, get your child screened and contact your healthcare provider
The M-CHAT (Modified Checklist for Autism in Toddlers ™) can help you determine if a professional should evaluate your child. This simple online autism screen, available on our website, takes only a few minutes. If the answers suggest your child has a high probability for autism, please consult with your child's doctor.
Likewise, if you have any other concerns about your child's development, don't wait. Speak to your doctor now about screening your child for autism.
The Big Day | Autism Speaks
Identifying the early signs of autism can make a lifetime of difference in helping a child access resources and thrive later in life. Though autism can be reliably diagnosed as early as age 18 months, most children aren't diagnosed until between 4 and 5 years old—and studies indicate that age is even higher for low-income and minority children. What's more, as COVID-19 prevents many families from regular well-visits to assess progress toward developmental milestones, experts believe that even more children have gone undiagnosed in recent months.