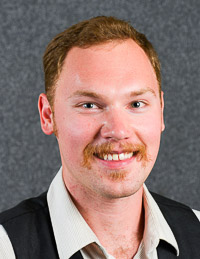 Medical School: Pacific Northwest University
Philosophy of Care:
Humility, honesty, humor, and whole person.
Medical Interests:
I've found myself to be passionate about non-opiate chronic pain management and have sought to learn as much about other options as possible. I also take management of type II diabetes very seriously. Time, empathy, and education can overcome almost any of the obstacles to a normal life presented by either of these conditions.
What drew you to CWFMR and/or Yakima:
My wife and I have grown to love this area since moving here 4 years ago for school. The abundant sunshine, nearby mountains, and plethora of fruits and flowers leave little to be desired. The fact that there was well-established a local residency with a strong rural track pretty much made the choice for us.
Personal Interest / Hobbies:
Once a po' Montana farm boy, it's been quite an adjustment to enter the medical world as a physician. I manage to keep in touch with my roots by fixing and building anything I can find the time for. Woodworking is a favorite. I've built a wooden kayak, all manor of furniture, and several campers in the past few years.  Classic cars are high on the list as well. I fixed up a 280z and I'm working of a 70s Bronco now. There's not much I won't tackle, be it designing my next project in a CAD program or automating my chicken coop door. In between projects, I get out fly fishing as much as possible and try to explore as many miles of trails as my boots will hold up to. Of course, getting back to Montana for a few hunting trips is always a priority as well.