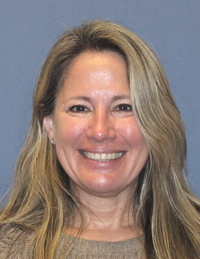 Please welcome Brigita Fody Landstrom to Community Health of Central Washington as the newest member of our Administrative Team. Brigita will take on the role of Chief Quality Officer.
Education
I completed my undergraduate work at the University of California at Irvine. My undergraduate studies included a Bachelor of Arts in Psychology. I was privileged to spend the last three years of UCI working in the labs studying genetics and being exposed to some of the great minds of science working on the Human Genome Project.
From California, I moved to the East to study at The Johns Hopkins University School of Hygiene and Public Health. I completed my Masters of Health Science Maternal in Child Health.
Post graduation, I have continued my learning via several courses, including obtaining my certification: as a Certified Professional in Healthcare Quality, CPHQ.
Experience
I bring greater than 18 years of healthcare quality experience, including developing, launching, building, and supporting Quality Departments in health plans and community organizations across the United States.
Hobbies
I adore the sunshine and the outdoors! My husband and I love to hike, climb, run, and ski. We are looking forward to taking in all that beautiful Yakima has to offer!
When Brigita was asked "Why do you want to work for CHCW?" She replied. "I am passionate about serving the community and I am both excited and humbled to be able to work with the caliber of people here at CHCW."