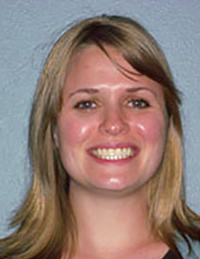 Training:
Medical school at the University of Utah Pediatric residency at Baystate Children's Hospital in Massachusetts.
Practice Experience:
This is Dr. Sadler's first practice since completing her training.
Philosophy of Care:
Dr. Sadler looks forward to joining the community and wants to form healthcare partnerships with Yakima's youth and their families.
Medical Interests:
She has a special medical interest in weight management, preventative healthcare, and sports medicine.
Personal Interests/Hobbies:
She recently moved to Yakima, with her husband Wyatt and their dog Mowgli. Together they enjoy the outdoors, skiing, soccer, other sport, gardening, and road trips.
Proudly serving with CHCW since September 01, 2011