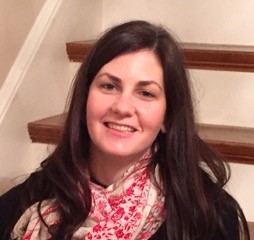 We would like to welcome Meghan Colleran, ARNP – coming to Yakima Pediatrics in January.
Training:
Gonzaga University, Master of Science in Nursing, Family Nurse Practitioner, 2015-2017
Gonzaga University/Washington State University Intercollegiate College of Nursing, Bachelor of Science in Nursing, 2002-2006
Practice Experience:
Pediatric Unit/Neonatal Intensive Care Unit, Yakima Valley Memorial Hospital, Yakima, WA
Pediatric Intensive Care Unit, Seattle Children's Hospital, Seattle, WA
Medical Unit, Seattle Children's Hospital, Seattle, WA
Philosophy of Care: Every child deserves equal access to high-quality, holistic care. Treating a child should involve family-centered, yet individualized care that is evidence-based and culturally sensitive.
 Medical Interests: My overall interest is in generalized pediatrics, but I have special interest in diabetes, respiratory illnesses, infectious disease, and children requiring medically complex care.
 Personal Interests/Hobbies: I'm from Yakima originally and am so glad that I am able to start my career as a nurse practitioner in the community that I love. Outside of working I am an avid reader and have developed a love of gardening. I love being outside as much as possible, especially during our wonderful summers and snowy winters. Outdoor activities that I enjoy include running, hiking, camping, backpacking, snowshoeing, and downhill skiing. My chocolate lab loves to accompany me on as many of these adventures as possible.