Our 

community involvement

 is a testament to our commitment to serving others.
CHCW attended
Camp Prime Time
On June 14, 2019 three CHCW staff members had the privilege of attending Camp Prime Time along with 15 CHCW patients and their family members or guests.  It was an experience beyond words.
Camp Prime Time is a volunteer supported recreational camping facility for families who have children suffering from serious illnesses or various disabilities.
Activities at Camp Prime Time include boat rides, wheelchair accessible tree house, fishing, hiking, lake swimming, s'mores and more.  80% of the family members with disabilities are under the age of 10 years old.  Camp Prime Time is dedicated to providing a positive experience for children with disabilities of any kind.
Since our weekend at Camp Prime Time we have been contacted by several families to express the positive effects that attending the camp enabled.  The experience of camping in a safe, welcoming environment allowed the campers and families to relax and grow confident with their abilities to interact with other families.  Several families took away contact information for each other to offer support with resources and help the children establish peer support along with family support.
From Friday until Sunday it was an amazing experience for all of us.  This experience is something we hope others can also have.  We have already contacted Camp Prime Time to place our organization on the list for next year.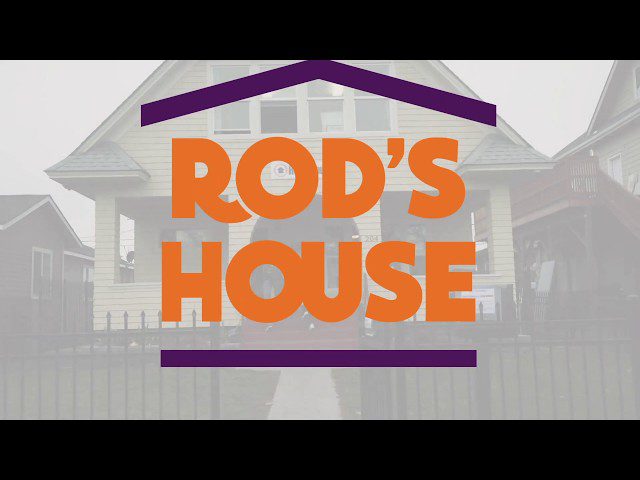 CHCW held a volunteering event at Rod's House
On August 21st CHCW held a volunteering event at Rod's House in Yakima on Saturday, August 31st.
Rod's House is a nonprofit organization that offers help for homeless youths between the ages of 14 and 21. Rod's House has been assisting with empowering youth experiencing homelessness to reach their full potential for ten years. Rod House provides home placement, positive connections, meaningful education, and employment opportunities, behavioral and physical healthcare, and supports that reinforce individual abilities.  CHCW Volunteer Committee also conducted a Hygiene Drive to donate to Rod's House.  The Hygiene Drive for Rod's House was a huge success! All CHCW donations combined totaled 3,174 items. The estimated value of our donations was about $10,000! These donations were much needed and are going to directly support Yakima youth experiencing homelessness or housing instability. Together, we transformed their pantry, and internal storage spaces into beautiful and welcoming areas. Our August volunteer team included teammates from YP, CWFM, Admin, partners, and friends! A BIG shout out to Rusty, Brigita, Amy, Julie, Tina, Chanda, Claudia, Hilary, Amelia, Will, Mayra, Berenice, Jesenia,    Alma, Patricia, Nancy, Abigail, Trevor, Bert, and Robert.
CHCW Hosted their first Walk to Wellness Program
On Sept 21, Community Health of Central Washington hosted our first-ever Walk to Wellness Program!  Inspired by local and national Walk with a Doc Program and patients expressed desire to have a safe community to walk with as part of their wellness goals, this program has been percolating for over a year- and is finally here!
On a lovely Saturday, we had our first walk, with 13 participants (and 3 friendly pups!)!  Staff, patients and their families met up at Sarg Hubbard Park- water and snacks were provided, and a punch card to be redeemed at the end of this six-week program for a chance at a raffle prize.  Gina Many kicked off our walk with a short and very informative training on warming up before exercising, pacing, and stretching to cool down after-wards, and then we were off!  Participants all walked at their own pace, with CHCW employees keeping pace with community and patient participants to offer companionship and encouragement.
We are so excited for the overwhelmingly positive response, and so grateful to the board and our new CEO Angela Gonzalez for their tremendous support!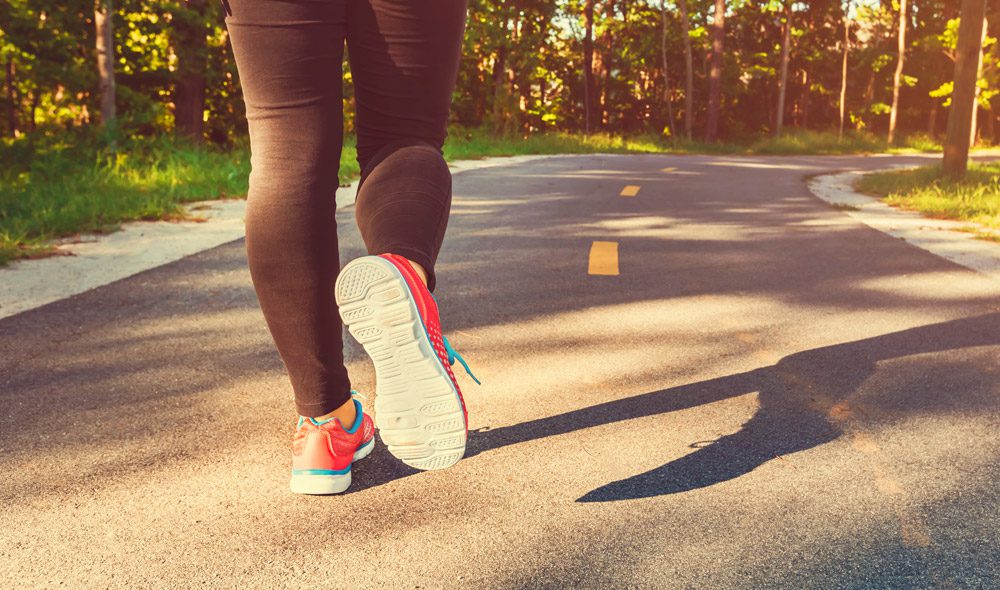 CHCW held an October activity party
Team members from SRCare, CWFM, Admin,  Dental, IT, YP, partners, and friends all came together to bring the party to patients in one of our participating adult  family homes. Our deserving   patients responded with warm generous smiles.    Together we painted pumpkins, did a cake walk, danced to spooky music, and reveled in the cocoon of community!
CHCW volunteered with NW Harvest
We sorted and repacked bulk food in their Yakima warehouse for distribution to food banks throughout Central Washington. NW Harvest, a statewide non-profit that is completely independent (not government funded) relying on the communities and organizations around the State for support.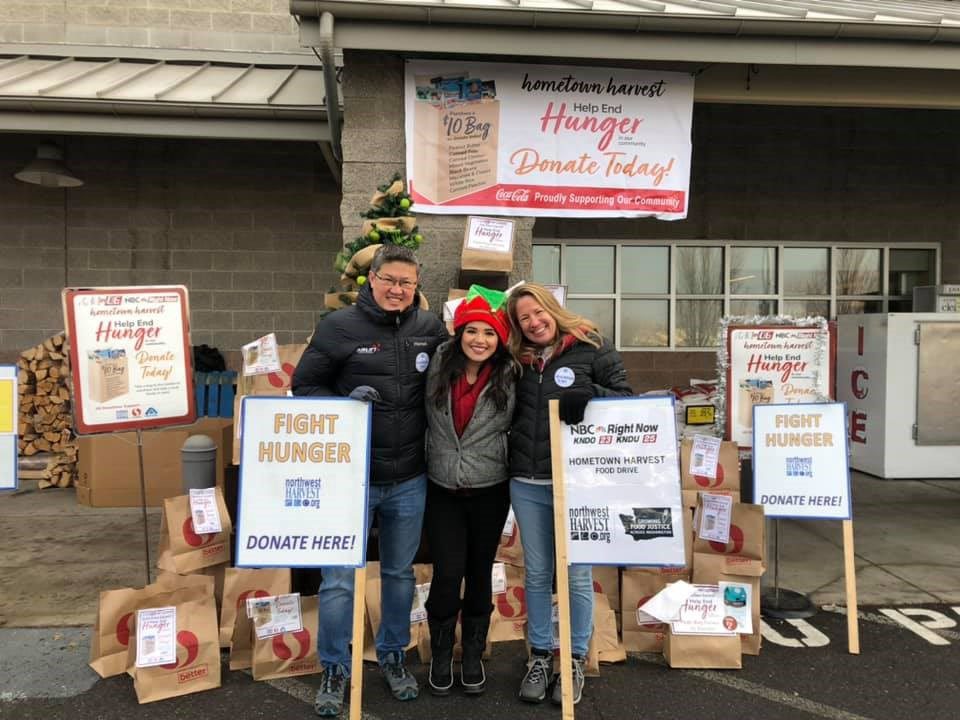 CHCW participated in the Yakima River Canyon clean up near Ellensburg
Our CWFMR residents provided sports physicals to local students
Our residents provided sports physicals and also offered students additional information on nutrition and maintaining active, healthy lifestyles at Washington Middle School. The residency program has been providing no cost sports screenings for any student at the school, especially the school's at-risk population, for the last 14 years. This annual service offers students a no-cost way to obtain the required sports physicals and has the potential to lead them to make healthy choices in the future.
CHCW recognized those individuals within our community that go above and beyond for our patients
CHCW recognized those individuals within our community that go above and beyond for our patients in addition to our "rounding technique" where we acknowledge those within our organization. The response was more than satisfying! Not only do we hand them our gift of appreciation,
but we let them know why they were chosen. Many shed tears of happiness and expressed how this was the very first time anyone acknowledged them… others said they are used to always giving and not ever receiving so they were left speechless. 
This year we selected 10 individuals to
recognize:
Theresa & Dayna from Cascade Summit
Physical Therapy
Gina from NW Asthma & Allergy
Kory and Krista from Lung & Asthma
Mary from Yakima Gastroenterology
Aremi from Children's Village
Danielle from The Eye Center 
Nancy from Behavioral Health Services
All employees at Central Washington Family
Dentistry. 
Davis High School Health Clinic Supply Drive
Davis Health Clinic held a donation drive for patients that do not have access to basic health and hygiene supplies at Davis High School. Items donated were sweaters, coats, gloves, deodorant, shampoo etc and anything else to keep kids warm as the snow and winter come into full effect.
CWFMR residents learn and serve at the local mission
Union Gospel Mission Medical Center (UGM) is an organization that provides medical treatment to the underserved in Yakima, and UGM happily welcomes resident involvement in the treatment of their patients. Our residents are provided with the opportunity to serve the local community as UGM is one of CWFMR's learning sites during resident rotations. Residents of CWFMR can also choose UGM as a learning opportunity site during their elective rotation(s). If you would like to learn more information about UGM visit their website at www.yugm.org/medical-care-center
Organized by CWFMR's Behavioral Health Program, the Walk to Wellness is an event open to everyone in the community – staff, patients, and everyone.
The group meets at Sarg Hubbard park in Yakima every Saturday morning at 9am. This walk is for all types of walkers, from seniors and children to advanced, fast walkers. In addition, everyone is welcome to bring their well-behaved dogs to join the fun and exercise. Water and healthy snacks are provided to all who participate. The requirements are minimal: dress for the weather and walk for an hour at a pace that is comfortable for you.
Staff members who walk support community members by encouraging their health goals, while at the same time nurturing their own health.
Upcoming Community Events
January
DAVIS Health Clinic Supply Drive
February
DAVIS Health Clinic Supply Drive (continued)
March
Fundraiser supporting community