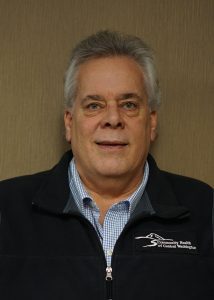 Experience:  David is a graduate of Nursing Sciences from Yakima Valley Community College with post graduate Certifications from the University of WA. Also, a Certified Health Care Chaplain through "Healthcare Chaplain Ministries of America".
Hobbies: Involved with many Church activities, playing the guitar, and frequently walking outdoors enjoying the beauty of each and every season.
Why do I work for CWFM?: I receive great fulfillment working behind the scenes, building community relationships, and hopefully providing resources to improve the quality of people's lives.
David aspires to be: a man of vision, integrity, compassion, and a respecter of all people.