Back to School Dental Hygiene Tips for Kids
Make Dental Hygiene Part of Your Back to School Routine
Unexpected oral health issues could affect your child's overall grades, attendance, and overall school performance. Make sure your child sees their dentist regularly, and keep up with these oral hygiene tips to avoid unnecessary trips out of school tending to a dental emergency.
How do your child's oral health issues affect their school performance?
There is a proven correlation between dental issues in children and poor school performance. If your child has tooth pain, they may not be able to communicate what is hurting them, and the pain will also make it hard to focus in school. One study showed that those with tooth pain were four times more likely to have a grade-point average below the median of 2.8.3. In a recent year were greater than 2 in 5 parents nationwide said they had to deal with their child's unplanned dental emergencies, 28% of children missed school while parents missed an average of 7 hours of work.
Any unplanned medical emergency is highly inconvenient and uncomfortable, and unplanned dental issues are no exception. This is especially true for children, as they may not be fully aware of what's happening to them, and they could miss critical days in school. As a parent, you may have to miss important days at work to tend to their unexpected dental issues. The best way to avoid this is by staying proactive and following these back-to-school dental hygiene tips for kids.
Tooth decay is a common oral health issue in children, which can lead to pain. To monitor this, along with the tips we will share, make sure that your child is always up to date on their routine dental cleanings and checkups. The American Dental Association recommends that parents make dental exams a regular part of their back-to-school routine along with sports physicals, health exams, and necessary immunizations.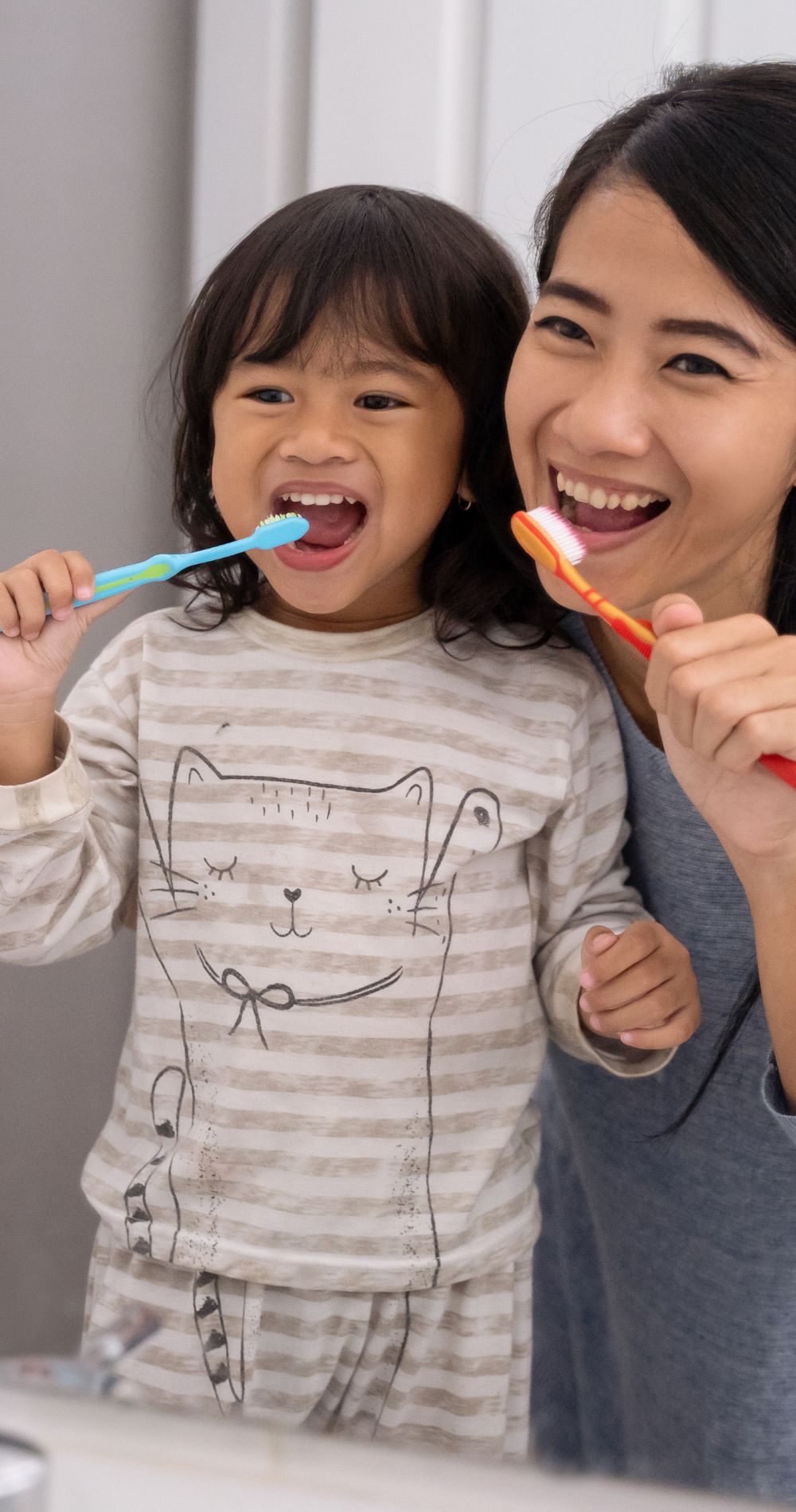 Your new dental hygiene routine for children
As a parent, you can implement habits that help your child's dental hygiene both at home and at school. Involve your child in them as much as you can, so they can do the upkeep themselves one day.
At-home oral hygiene tips for kids
Build the habit with your child of brushing their teeth before they leave for school and after dinner.
Make flossing fun and frequent! Time how long they floss for by using a song they like and join them!
Manage your child's oral health while they're at school
Send them to school with tooth-friendly snacks! Foods high in sugar should be given in moderation such as juices and candy, especially gummy candy. These foods can erode enamel, which leads to cavities. Vegetables such as baby carrots, and soft, non-sugary snacks like string cheese are tooth-friendly.
If your child plays a sport, fit them for a mouthguard.
The most common oral health issue for children: cavities
They may feel inevitable with growing teeth, however, there are simple ways to avoid cavities in children.

Get enough fluoride, as it toughens tooth enamel, making it harder for acid to penetrate, consequently making it harder for cavities to form. Many towns require the water to be fluorinated, if this is not the case, however, ask your dentist about fluoride supplements. 

When encouraging your child to brush twice a day, make sure your child is using fluoride toothpaste.
Back to School Dental Hygiene Tips for Your Children
Hear back to school dental tips from our very own dentists at Ellensburg Dental!

Better Dentistry is Our Mission
521 East Mountain View Ave Ellensburg, WA 98926
Monday-Friday 7a-5:30p Saturday 7a-3:30p