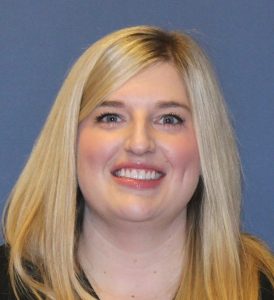 Please welcome Shannon Simpson to Ellensburg Dental Care as the newest member of our Dental Team. Shannon will take on the role of Dental Hygienist.
Education
I went to Central Washington University to complete the pre-requisite courses for my Dental Hygiene degree. I was then accepted into the Dental Hygiene program at Columbia Basin College, in Pasco.
Experience
I have been a Hygienist for over 10 years now, with experience in private practice in Sacramento, California and Ellensburg. I have also volunteered my time with sealant and children's dental day in California.
Hobbies
I love spending time with my boyfriend Karl and our two black labs, Bear and Dakota. We enjoy going camping all over Wash-ington and just being outside. I also love cooking and spending time with friends and family.
When Shannon was asked "Why do you want to work for CHCW?" She replied. "I want to be able to share my passion and knowledge of oral health with the community outside of private practice and give back to my community. I'm excited to be part of a great team and look forward to seeing what we can do together!"
Shannon Aspires….
"I aspire to be the best hygienist for my pa-tients by keeping myself educated and updated on the newest information and technology in the dental field, while providing them excellent care and assistance with their treatment."