March is Save Your Vision Month
People often believe good vision means good eye health. Unfortunately, this is not always true, and patients are left with visual issues that could have been prevented if they had a thorough eye exam.



What is save your vision month
And Why You Should Take Care of Your Eyes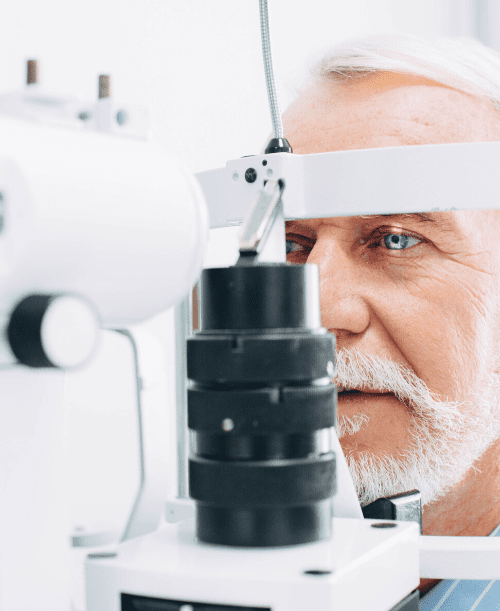 Everyone Needs Regular Eye Exams
It has been reported that by 2020, over 40 million Americans will be at risk for reduced vision, even blindness, due to age-related disease. Some of those conditions include cataracts, diabetic eye disease, glaucoma, and age-related macular disease. Many of the devastating effects caused by these diseases are preventable through early detection with a thorough eye examination.
More than 20 million Americans suffer from severe vision loss. While not all eye diseases can be prevented, there are simple steps that everyone can take to help their eyes remain healthy now and reduce their chances of vision loss in the future.
4 WAYS TO SAVE YOUR VISION
SCHEDULE YOUR NEXT EYE EXAM
Eye care professionals agree that patients should receive an eye exam at least once every two years. If it's been two or more years since you've visited the eye doctor, take the time to schedule your next eye exam today.
The increasing prevalence of digital screens in our daily lives is having an adverse effect on ocular surface health. Digital Eye Strain is a new condition affecting individuals who spend excessive hours looking at computer monitors, smartphones, televisions, and tablets.
TREAT YOUR CHRONIC EYE CONDITIONS
Ignoring or neglecting the treatment of chronic eye conditions like dry eye disease or blepharitis can cause these conditions to worsen. Save your vision this month by treating your chronic eye conditions with soothing most heat therapy.
Blepharitis and styes can be caused by blockages in the poors surrounding the eyes. Wash makeup before bed and replace makeup every 6 months to prevent bacteria. Wash your hands regularly when using contact lenses and if you have allergies, don't rub your eyes!