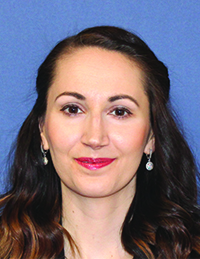 Training:
University of Nebraska Medical Center, Master's degree in Pediatric Nursing
University of Nebraska Medical Center, Bachelors degree in Nursing
Practice Experience:
Private Group Practice at Pediatric's P.C. in Nebraska
Lancaster County Child Advocacy Center: Medical examiner
Pediatric Nurse (acute) for Creighton Alegent Health Hospital, Nebraska
Pediatric Nurse (chronic) Children's Hospital and Medical Center Omaha, Nebraska
Philosophy of Care:
I strongly believe in advocating for our children and making their health a top priority. As a nurse practitioner, I strongly believe in holistic health which includes physical, psychological and the social needs of a child. I enjoy collaborating with parents/caregivers to make this possible. As a Yakima healthcare provider my work goes beyond clinic hours as I partake in community organizations to help identify & fill the gaps that may affect our children's' health.
Medical Interests:
Aside for my love of general pediatric health, I have special interests in breastfeeding, plant-based nutrition, obesity, mental health, adolescent health, chronic health, child abuse and neglect, & HIV and AIDS.
Personal Interests/Hobbies:
I was born in Bosnia and Herzegovina and speak both Bosnian and German. Most of my personal interests involve spending time with my husband, son, and our dog, a Bichon Frise. I enjoy staying busy and active whether that's through cooking, running, yoga, hiking, or chasing after my son!