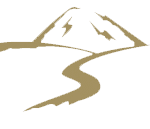 Purpose of the Position: Provides clinical case management to patients needing assistance in reducing barriers to care.  Collaborates with the RN Care Coordinator, Providers, and Care Teams; with focus on addressing social determinants of health.  Coordinates the integration of the social service function into patient care.
 Hours: 40 hours per week
Qualifications: Bachelor's degree from four-year college or university in social work, social science, or a related field; two years of recent case management experience; or equivalent combination of education and experience. Master's degree preferred. Bilingual English/Spanish preferred.
Apply Now