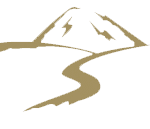 Website SRCare
Purpose of Position: Oversees all aspects of medical care and training for SRCare. Performs medical duties as required and in compliance with the standards of care established by CHCW. The Clinical Site Director is the principle provider and has responsibility for clinical quality and safety of care delivered to our patients. This position proactively identifies opportunities to improve the patient and family experience of care and to improve the efficiency and effectiveness of resource use. 
To provide primary care medical services to SRCare clients at participating facilities and other sites.
Hours: Full time; 40 hours per week + call
 Qualifications: Graduation from an accredited medical school. Prior leadership roles are highly desirable and having gone through a Geriatric Fellowship Program required. Current Washington State Medical License, Board Certified, Current DEA. Current BCLS Card. Current driver's license and auto insurance. Prior experience as a Provider with a combination of education, training, and experience that equates to a minimum of two years, full time, professional activity in the field of medicine. FQHC/CHC experience preferred but not required. Prior experience working with medically underserved populations and working with an Electronic Health Record (EHR) preferred. No restriction from participation with the Medicaid or Medicare programs. Ability to obtain credentials from appropriate health plans, and to be covered by CHCW malpractice liability carrier. Bilingual in Spanish/English is preferred but not required.
How to Apply: Please download and complete the CHCW Provider Pre-Application Form, and submit your Curriculum Vitae and Letter of Interest to michelle.mears@chcw.org
Questions:
501 S. 5th Ave.
Yakima, WA  98902
Attn: HR Department
Email: michelle.mears@chcw.org
To apply for this job please visit chcw.org.