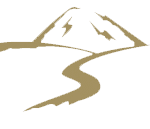 Purpose of the Position: Provide direct care to clinic patients under the oversight of the Clinical Site Director and perform other duties to assure accomplishment of the mission of CHCW.
Hours: Per Diem (on-call/as needed)
Qualifications: Current WA State Medical License, board certified, DEA, Current BCLS card. Graduation from an accredited medical school and successful completion of an accredited residency. Prior experience working with medically underserved populations and working with an Electronic Health Record (EHR) preferred. No restriction from participation with the Medicaid or Medicare programs. Ability to obtain credentials from appropriate health plans, and to be covered by CHCW malpractice liability carrier.
Apply Now
To apply for this job please visit chcw.org.