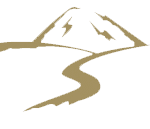 Purpose of the Position: Responsible for timely and accurate verification of patients' insurance and entering that information into the Practice Management System prior to the patient's visits. The primary focus is the accuracy and timeliness of patient insurance verification and data entry to ensure accurate collections of balances, co-payments, co-insurance and deductibles for multiple locations in the organization. This is a centralized position located at CHCW Administration. The position is expected to have a duration of approximately six (6) months. The position has potential to become permanent, but this is not guaranteed.
Hours: 40 hours per week, M-F
Qualifications: High School Diploma/GED. 2 years' experience in front desk and/or insurance eligibility positions; previous experience working with Medicare, Medicaid, HMO's, Managed Care Organizations, as well as private insurance plans. Experience working with EHR and Medical Practice Management Systems. Bilingual English/Spanish required.
Apply Now