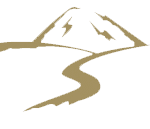 CWFM-R
Purpose of the Position:
Provides coordination of resident recruitment, educational program marketing, medical school relations, all alumni activity, and special events for the educational program. The incumbent should be an engaging "people person" who can work independently at a highly professional level, with strong computer and event planning skills. This position is a hybrid work model.
Hours: 40 hours per week, M- F. Availability after-hours as needed for any emergency or urgent items. This position is a hybrid work model. Expected in-office (Yakima) presence shall be a minimum of one day per week, with more in-office presence during interview season once COVID restrictions lift.
 Qualifications: Bachelor's degree from four-year college or university in a related field such as communications, public relations or marketing and one-year related experience and/or training, such as public relations, marketing, web site design/maintenance, graphic design, social media, and business writing and editing; or equivalent combination of education (minimum of an Associate's Degree) and experience required. Strong organizational and event-planning skills required. Proficient computer skills, including MS Office Suite required. Excellent verbal and written communication skills required. Residency program coordinator experience preferred, but not required.