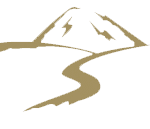 Purpose of the Position: to assist in providing services to patients with persistent pain and patients engaged in medication assisted treatment (MAT). The Connect Program offers medication assisted treatment (MAT) for patients with opioid dependence and opioid use disorder. This position is based in Ellensburg.
Hours: 40 hours per week, M- F
Qualifications: High School Diploma/GED and successful completion of an accredited Medical Assistant course required; Washington state MA-C license required; valid driver's license and proof of auto insurance required; bilingual English/Spanish preferred.