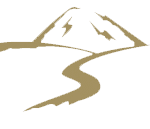 Yakima Pediatrics
Purpose of the Position: Promote and restore patient's health by developing day-to-day management and long-term planning of the patient care area; identifying areas of risk and working on quality improvement; directing and developing staff; collaborating with physicians and multidisciplinary professional staff to promote best practices. Position will focus on administrative nursing, with some staff/floor nursing responsibilities as needed.
Hours: 40 hours per week, M-F
Qualifications: Current WA State RN license with a minimum of 3 years nursing experience required; administrative nursing experience preferred with demonstrated leadership abilities. Ideal candidate will work independently exercising judgment and discretion, communicate effectively verbally and in writing, plan and manage time and projects efficiently, interact with a diverse group with tact and diplomacy, handle a high-volume work load, prioritize multiple demands, organize with detail and accuracy, ability to navigate the Internet and MS Office programs and have working knowledge navigating and documentation using EHR technology. Please include a cover letter with your resume.
Apply Now